Search found 66 matches
May 16th, 2016, 4:43 pm
Forum: Mission Possible B
Topic: TSL clarification
Replies: 3
Views: 1591
How would sand falling out of a funnel be a wedge? (not trying to sound like a jerk here, just curious)
May 15th, 2016, 7:27 pm
Forum: Mission Possible B
Topic: TSL clarification
Replies: 3
Views: 1591
I have a pulley which activates sand falling out of a funnel. The sand falls into a bucket that's on a lever. In my TSL do I write this as "Pulley -> Lever" or "Pulley -> Funnel" or "Pulley -> -" ?
May 6th, 2016, 3:50 pm
Forum: Mission Possible B
Topic: Razor=?wedge
Replies: 1
Views: 1159
Is a cutting tool, such as a razor blade cutting fishing line, count as a wedge? In the rules it says the wedge must separate two touching objects.
April 26th, 2016, 2:00 pm
Forum: Mission Possible B
Topic: Dead End Path
Replies: 4
Views: 2067
Do you know if the simple machines in a dead end path/ parrallel path count for points?
April 27th, 2015, 3:42 pm
Topic: Texas 2015
Replies: 137
Views: 31434
Yes I know that feeling you're talking about! But of course coming in second isn't bad at all!
November 2nd, 2013, 9:45 am
Forum: Posting Games
Topic: The Wikipedia Game!
Replies: 508
Views: 52826
awesome90220 wrote:Olympian_Cau your supposed to start with the last one the person before you said, but anyways:

S: Common Law
1. Hong Kong
2. IQ scores
3. Flynn Effect
4. Des Moines
E: Monks
Sorry
I didn't see that
October 30th, 2013, 10:19 am
Forum: Posting Games
Replies: 366
Views: 39178
Cheesy Pie wrote:99. Dress up as Ash Ketchum, carry a stuffed Pikachu, and obnoxiously sing the Pokemon theme song.
I like that one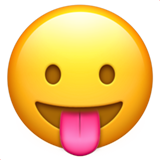 October 30th, 2013, 9:07 am
Forum: 2014 Build Events
Topic: Helicopters B
Replies: 180
Views: 30673
What size piano wire should you use for the shaft
October 29th, 2013, 5:04 pm
Forum: General Chat
Topic: Favorite element?
Replies: 21
Views: 2729
Probably krypton because it's name sounds cool and it lights up when electrified