Search found 10 matches
Search found 10 matches • Page 1 of 1
by chastayo

September 21st, 2008, 5:30 am
Forum: General Competition
Replies: 18
Views: 3074
Thank you all
Now if we only raise $700 I won't cry myself to sleep!
by chastayo

September 20th, 2008, 1:12 pm
Forum: General Competition
Replies: 18
Views: 3074
I wanted to raise a lot more money this year, because usually my school raises like $400 annually for S.O. I was thinking if as a team we sold 70 Malley Bars boxes we'd raise like $1,000. Is that good?
by chastayo

September 1st, 2008, 1:11 pm
Forum: General Chat
Topic: jokes
Replies: 327
Views: 35998
What is the result of a tennis match between Stevie Wonder and Helen Keller? Endless Love
If you don't know how to score in tennis, you won't get the joke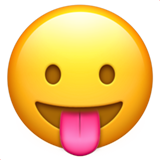 by chastayo

September 1st, 2008, 1:07 pm
Forum: The Polling Place
Replies: 0
Views: 1549
It's pretty important! I only put down the ones that are on enough state ballots to actually win, so if you wanted someone else... too bad, so sad.
by chastayo

September 1st, 2008, 1:01 pm
Forum: 2009 Nationals
Topic: New and Improved SOInc.org
Replies: 37
Views: 7802
Wow, really? I love it, I think it looks so much more fun and like it took more time than the old one. I also like there's more stuff, or I might just not have been able to find the old stuff. WHO KNOWS?
by chastayo

June 30th, 2008, 10:27 am
Forum: 2009 Study Events
Topic: Goodbye Rocks and Minerals
Replies: 21
Views: 4496
I would like us all to bow our heads for this deceased event. I will now recite my emotions . Dearly scientific, we are gathered here today to celebrate the memories of this amazing event. In times of binder troubles, confusing specimens, and crazy judges we learned not only about geology, but about...
by chastayo

June 30th, 2008, 8:22 am
Topic: How many medals do you have?
Replies: 475
Views: 55368
3 Years
6 Invitationals, 2 Regionals, 2 States
6 Ribbons
6 Medals
Average: 1.2 Awards/Tournament
Search found 10 matches • Page 1 of 1