Search found 1180 matches
by Liv

January 1st, 2009, 7:35 am
Forum: General Chat
Replies: 97
Views: 7726
MARY POPPINS:
SUPERCALIFRAGILISTICEXPIALIDOCIOUS
by Liv

January 1st, 2009, 7:28 am
Forum: General Chat
Topic: The Economic Crisis
Replies: 288
Views: 17928
Well right now the stock isnt doing that bad but... its not doing that well. Some people say that the new year will bring better times. Right now I say the U.S.A needs GREAT times.
by Liv

December 31st, 2008, 7:49 pm
Forum: 2009 Study Events
Topic: Ecology
Replies: 253
Views: 38604
omg I love ecology... well thats y i wanted to do it so i did
[/size]
by Liv

December 31st, 2008, 1:36 pm
Forum: 2009 Build Events
Topic: Trajectory B/C
Replies: 416
Views: 52996
well i wasnt in science oly. last year but i love it so much this year it is so cool
by Liv

December 31st, 2008, 12:50 pm
Forum: 2009 Nationals
Replies: 264
Views: 33290
My thought is if we ever get to the nats i wouldnt care where it is id just be really proud
by Liv

December 31st, 2008, 11:34 am
Topic: New York 2009
Replies: 681
Views: 80976
I cant wait for the tormants
by Liv

December 31st, 2008, 11:31 am
Forum: 2009 Build Events
Topic: Trajectory B/C
Replies: 416
Views: 52996
I study all the time and make SO many adjustments. Sometimes its boring
, but mostly its super awesome like whoa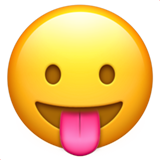 by Liv

December 31st, 2008, 11:21 am
Forum: Feedback
Replies: 25
Views: 2745
maybe there could be a coach chat room and it would be 4
only
coachs