Search found 115 matches
by hmcginny

May 20th, 2013, 5:42 am
Forum: 2013 Lab Events
Replies: 494
Views: 65311
Hmm so there was still some inconsistency. Not that it honestly affects scores that much, the ratio of external to internal would have been pretty similar (guessing ours would be slightly better with predicting cooling 8.9 degrees vs. 10, but probably not a significant difference). I'm guessing all ...
by hmcginny

May 19th, 2013, 7:56 pm
Forum: 2013 Build Events
Topic: Robot Arm C
Replies: 425
Views: 50127
Jdogg, how did your raising arm score 1 point before it lifted the ball? 7d) "...The part of the arm used to raise the ping-pong ball must have previously been used to score at least one point..." also, two part s of the arm were used to raise the ball At around 2:03 in the youtube video, a PVC pip...
by hmcginny

May 19th, 2013, 7:49 pm
Forum: 2013 Lab Events
Replies: 494
Views: 65311
We predicted 50.8 if i remember correctly. Out of curiosity what temperature were other people's water after it had been placed in your device (if you used your own probe as part of the calculation)? Ours was 59.7 to start, and it looks like they did a good job of keeping things pretty consistent ac...
by hmcginny

May 19th, 2013, 7:13 am
Forum: 2013 Build Events
Topic: MagLev C
Replies: 528
Views: 58763
The winning car was 7.1 kg at .85 seconds for a ~8350 at 64 cm (or at least that's the car score of the winning team). I'm not sure how good solon was, but I believe their score was slightly worse, or maybe we just beat them on the test. It would be interesting if they released the full score sheet ...
by hmcginny

May 8th, 2013, 4:38 pm
Topic: Pennsylvania 2013
Replies: 365
Views: 42723
Maryland is accurate because they got their chart from soinc itself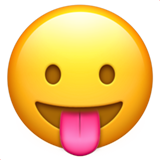 http://www.soinc.org/sites/default/file ... -17-13.pdf
by hmcginny

May 5th, 2013, 8:42 pm
Forum: General Chat
Replies: 116
Views: 29813
Years in Division B: 3
Years in Division C: 4
College I'll be attending: University of Pennsylvania
Major or School (if known): Mechanical Engineering probably
Also accepted to: N/A (did ED so didn't send out any other applications)
Wait listed at: N/A
Rejected By: N/A
by hmcginny

April 26th, 2013, 4:29 pm
Topic: Pennsylvania 2013
Replies: 365
Views: 42723
Not official but the scores we heard for C were:
Harriton 61
Penncrest 148
Conestoga 149
Yep 1 point between 2nd and 3rd...
by hmcginny

April 22nd, 2013, 7:40 pm
Topic: Iolani Invitational
Replies: 32
Views: 8211
Each team was sent the documents of all of the tests and the coaches distributed and proctored the tests whenever we wanted during a given week. We had to write all our answers out in word documents and email them back, then each coach got the answer sheets for the test they wrote, graded them and t...
by hmcginny

April 14th, 2013, 8:34 pm
Forum: General Competition
Topic: Science Olympiad 2013-2014
Replies: 255
Views: 31645
You have a car with an egg mounted on the front that is propelled (usually by a falling mass if i remember correctly) towards a wall. The goal is to stop as close to the wall as possible so that your egg doesn't break and also travel the distance as quickly as possible.