Search found 363 matches
by Allinea

December 18th, 2011, 7:19 pm
Forum: 2012 Lab Events
Topic: Protein Modeling C
Replies: 405
Views: 61500
akatsuki9 wrote:There is no DNA in the Jmol.
Hnn... Ah well. There goes that hope for an addition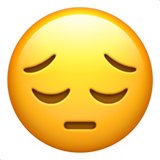 by Allinea

December 18th, 2011, 10:33 am
Forum: 2012 Lab Events
Topic: Protein Modeling C
Replies: 405
Views: 61500
I was at the Boyceville invite, and as we were impounding, I saw one model with a portion of DNA on it. I can't seem to find any sort of DNA in Jmol, unless I can't seem to turn it on right? So my question is in two parts: -How do you turn the DNA on in Jmol, if there is any around chains A and B an...
by Allinea

December 8th, 2011, 7:03 pm
Forum: 2012 Study Events
Replies: 888
Views: 76878
PacificGoldenPlover wrote:

[img]http://www.rikoo.com/ProductImage/2900687/Tiger-Iron-Eye-Ornamental-Stone-07.jpg[/img]
I didn't think that was on the list