Search found 52 matches
by emescferrall

September 10th, 2013, 4:50 pm
Forum: 2014 Study Events
Topic: Meteorology B
Replies: 134
Views: 22734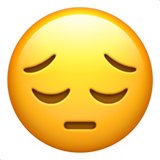 Aww man! Thanks anyway.
by emescferrall

September 10th, 2013, 4:36 pm
Forum: 2014 Study Events
Topic: Meteorology B
Replies: 134
Views: 22734
The rules say "Each student may bring one non-programmable calculator and one 8.5" x 11" two-sided page of notes containing information from any form in any source." Does that mean that my partner can bring a different set of notes than me? I really hope so, because if that's true, we can expand our...