Search found 226 matches
January 1st, 2014, 12:00 pm
Forum: Feedback
Replies: 52
Views: 8101
The absolute positioning + z-index of the [awesome] new headerbar is covering up the top of the phpBB.
December 27th, 2013, 12:06 pm
Forum: 2014 Build Events
Topic: Sounds of Music B
Replies: 142
Views: 25566
Do you guys have any suggestions for particularly resonant woods? For example, to make a resonator box to have strings resonate off of?
December 19th, 2013, 7:16 am
Forum: 2014 Lab Events
Topic: Can't Judge A Powder B
Replies: 70
Views: 26372
I don't think you'll need to for this event; it's very likely you won't need to know all the elements.
December 10th, 2013, 2:36 pm
Forum: General Competition
Replies: 190
Views: 31370
I feel like WIDI is the easiest. The event always just came naturally to me; given we didn't slack on practice we'd consistently win.
FS comes in second, but of course, it was only easy after learning everything well.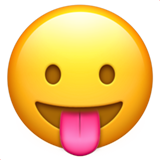 November 16th, 2013, 12:30 pm
Forum: 2014 Study Events
Topic: Anatomy B/C
Replies: 147
Views: 34665
"Four layers of the skin".

These are the epidermis, dermis, hypodermis, and what else?
November 2nd, 2013, 5:34 pm
Topic: Maryland 2014
Replies: 41
Views: 9122
Oooh oooh wait hi Mathdino I'm from AoPS too MG94 was so messed up
Wait Mathdino what are you doing here you're from Nevada
Hosj, you knooow Slarik's argument is convincing.
November 2nd, 2013, 10:37 am
Forum: 2014 Build Events
Topic: Sounds of Music B
Replies: 142
Views: 25566
Yeah, you can definitely build outside of the range. However, as I asked earlier in this thread, I heard once that, though your instrument could go out of range, you weren't allowed to play those notes out of range. Is that still true? to which zyzzyva98 replied: To be honest, this is something I've...
November 2nd, 2013, 10:33 am
Forum: 2014 Lab Events
Topic: Metric Mastery B
Replies: 87
Views: 19973
How do you guys practice with volume/force/density and stuff like that? My sister and I were sitting at the lunch table the other day (she's on the secondary team on the event) and I was like, what's the volume of that salad dressing bottle? Yeah, we could try and estimate, but it's not as easy to m...
November 2nd, 2013, 10:29 am
Forum: General Competition
Topic: Least Favorite Event?
Replies: 87
Views: 12595
I like Biological ID events the best (Forestry, Herpetology, Ornithology, Entomology) simply because they're the easiest to apply. You can go walking with your friends and be like "Oh, that's a [blank] bug." *hair flip* Funnily enough, though, I've never got on one of these yet. Got beat to Entomolo...