Search found 3269 matches
September 21st, 2019, 5:38 pm
Forum: Question Marathons
Topic: Geologic Mapping C
Replies: 13
Views: 1511
1. If a 1.5 m thick bedding plane with a strike of 270 degrees appears 2 m thick when exposed on a north-facing vertical cliff face, what is its dip? 2. What is a synformal anticline? Describe the arrangement of its strata from oldest to youngest, and its general shape. 3. What are the four main ty...
September 21st, 2019, 5:34 pm
Forum: Question Marathons
Replies: 85
Views: 5768
Generally, people ask one question or questions that relate to each other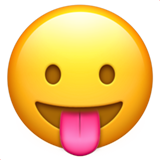 Although I'm not hating this format either.
September 21st, 2019, 5:31 pm
Forum: Question Marathons
Topic: Machines B/C
Replies: 70
Views: 6002
Identify examples of simple machines in a ceiling fan.
September 21st, 2019, 5:29 pm
Forum: Lab Events
Topic: Sounds of Music C
Replies: 51
Views: 4461
FranklinHung

wrote:

↑

September 12th, 2019, 4:16 am

What instruments are you planning on constructing this year?
Either a flute or some string instrument using viola strings.
September 21st, 2019, 5:24 pm
Forum: Study Events
Topic: Geologic Mapping C
Replies: 34
Views: 3370
Does anyone actually have a geologic compass, and has anyone actually ever used it?
September 21st, 2019, 5:23 pm
Forum: Study Events
Topic: Dynamic Planet B/C
Replies: 110
Views: 12846
They did not take it away. It just rotated out normally. Yes, Dynamic is now a 1 year rotation, meaning 2021 is tectonics and hopefully 2022 is back to glaciers unless they bring freshwater back in. Really? Interesting. I'm not the most experienced scioly member, but I've never heard of one year ro...
September 21st, 2019, 5:17 pm
Forum: Study Events
Topic: Disease Detectives B/C
Replies: 25
Views: 5300
When creating tests for Disease Detectives, how should the format be for part two A lot of the time, sample scenarios ("case studies") are given, and students answer questions relating to outbreak hypotheses, statistics, prevention and control measures, etc. etc. In a more boring vein, you can form...
September 21st, 2019, 1:20 pm
Forum: Machines B/C
Topic: Machines B/C
Replies: 126
Views: 11300
Since the rules are very vague this year, it is kind of hard for me and my schools machines participants to determine what questions would be asked in these competitions? Can anyone provide questions or a test they have made that will help us understand this event better for this year? Assuming you...
September 20th, 2019, 8:33 am
Forum: General Chat
Topic: Your Daily Random Comment
Replies: 24691
Views: 1579036
Go up to them, make small talk for a bit of time, then bring up your birding interests, show them what you've done, than transition into asking them about Ornith. (or You: Hola, what do you think about <insert current happenings of mutual or general interest> (once topic is running out) You: Have I...