Well, I have one and I assume you all do:
After the awards ceremony, we decided to skip the dance and go back to the dorm, get changed, and go for ice cream on State Street. I went down with a bunch of guys, and as the elevator hit the ground floor, I realized that I had forgotten my wallet. I said "Wait up, guys! Be right back! I forgot my wallet!" I heard some muffled "okay's" and sprinted up the stairs to the sixth floor and took three bounding steps to my dorm room, unlocked it, got my wallet, and took the elevator down. Everyone was gone. I thought that they may have waited for me outside. I couldn't find them there. Then I realized that they may be waiting for me on State Street, with a realization seconds later that I had no idea how to get to State Street. I have an iPhone (thank God) and used it to find my destination. However, due to it's nature, I went past it four times before finding it. Then I went up and down, looking into stores and at the sidewalks for my group. Then I got ambushed by a beggar, who was trying to guilt me into giving him money (I am usually pretty generous, but I was REALLY angry at this point) and walked through a cloud of tobacco smoke. I decided it was pointless, and walked back to my dorm using my iPhone as a guide. I almost got hit by a drunk driver here. Then I realized that I had gone to the wrong dorm (they look the same in top view) and walked along Johnson Street to get back to mine. At this point, I thought about what I would do to my teammates when they got back (these thoughts usually involved the Christian Bale Rant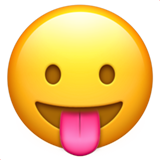 ) I had to walk past a parking garage to get there. I saw that a car was waiting by the entrance, and waited for about five minutes for it to go in. Realizing that it wasn't moving, I walked past it, at which point it started backing up and almost took my legs out from under me. I frantically waved my arms around, trying to make it stop, at which point the idiot driver made some gesture of sorrow and stopped on its quest to kill me. Then I walked on, very upset, and got into my dorm. I waited for a half-hour for my teammates to come back.
As it turned out, they didn't realize I wasn't there until halfway through their meal at Cold Stone, when someone said "Wait, where's [paleonaps]?!" and my group said "Oh, crap..." They apparently had told me where we were going before I went to get my wallet, and had expected me to find them at Cold Stone. They were very sorry that night, and made up for it by not laughing at my terrible Rave dancing later on.
That is the Odyssey of paleonaps.