quizbowl wrote:Hm, here's a curious question - if one team drops, Washington gets a second spot. However, if two teams happen to drop (which is definitely possible), who does the second team go to? New Jersey, Minnesota, Kansas and Wisconsin each have 66 teams - what determines the nationals spot between those if the situation were to arise?
In all honesty, if we were to get a second spot, we might not go, especially if we find out in May. We'd love to, of course, but it might not even be feasible, especially because we have administration and leadership problems. It doesn't help that airfare is absurdly expensive if we order it this late. Basically the only reason we could go on such short notice last year was because nationals was in Madison - we could (and did) just drive there. No one's preparing here, anyway.
I'm not optimistic (note that my division is now Grad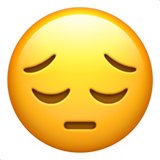 ). How likely do you guys think it is that a second team will drop out?