cupcakegirl wrote:

PicturePerfect wrote:How do you measure density with a triple beam balance and a graduated cylinder?

Also, I'm looking at the Food Science ppt. on the soinc.org website, and there's a slide about nutritional labeling. It asks for the total number of calories in one serving (based on the given nutrition facts label). How would I calculate this? (What contributes calories? I know fats, proteins, and carbs contribute calories, but what else? Sodium? Cholesterol?) Thanks!

Well you do know the formula for density right? Mass divided by volume. So measure the mass of a small cube of the cupcake, then either use a ruler or do water displacement to find the volume, then divide the mass of the cupcake by the volume to get the density.

As for calories, I'm pretty sure lipids, carbs, and proteins are the only nutrients that contribute calories to a product. If you are doing the math on a random practice label, keep in mind that they may round the amounts but have the exact calories so it might not come out perfect, but is should be pretty close.

For calculating, all you need to remember is 9-4-4. 9 calories/gram of fat, 4 calories/gram of carbohydrate, 4 calories/gram of protein. If you know that, all that is left is some simple multiplication.
Yeah, I know the formula, but at an invitational I went to, they asked my partner and I to measure the density of a liquid. So I would use a graduated cylinder to get the volume, but how would I get the mass? (I feel like such an idiot...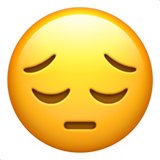 )
Edit: Thank you for the info on calories!
Also, where could I find some practice nutrition label problems?