Yeah, my partner and I walked out of that test feeling we could have gotten any place...because it was that easy.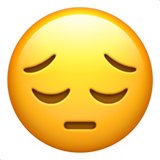 I was actually pretty disappointed because, in the moment, it felt like I wasted all the hours I spent stressing and studying for Genes for a test I could have easily done without any studying whatsoever. I'm still extremely proud of the material I learned, though, and I do not regret a single minute I studied for Genes.
If Heather McKean is proctoring it again next year, I would definitely suggest making a longer test in station format (like tests from earlier national tournaments). I'd really like to thank her for taking the time to proctor Designer Genes this year, but with all due respect, the test from this year was not at the difficulty level I would expect a Nationals test to be at.
EDIT: I just realized that the last two posts behind me began with "yeah" as well hahaha
Also, I think the test should not have asked about amino acids without providing a codon chart (because that's common courtesy/nice in general), but we put a codon chart on our cheat sheet just in case that happened.