Pupitre wrote:Yeah to be completely honest, I feel like people are completely overlooking this event. What I will say to those trying this for the first time is that the nationals test from last year was fairly straightforward in my opinion and didn't stray from the rules at all. I can't say that will be the case for all state exams because the RI one had a bunch of questions that weren't even REMOTELY related to maps or geology whatsoever! It should be interesting to see how it all pans out as the event is going to come down to who can make the most accurate measurements and interpretations based upon maps, probably not who knows the most about geology. At least from my experience, most of the geology stuff is material covered in middle school earth science or if not, definitely on main Wikipedia articles or YouTube videos.
Interesting, I've never seen the nats test. I would personally like to say the NYS tests are the hardest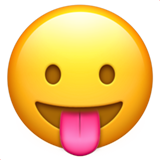 . The info is by far not on a main wiki article or something...from what I can tell they make up a lot of the questions. I feel like they've mostly stuck to similar things across the last few years, though. Annoyingly some of the stuff they kept on going with this year wasn't explicitly on the rules...but at least that was to be anticipated. I'll say most certainly there are tests that don't just focus on making the most accurate measurements (but there are certain tests like that...those are annoying).