OMG A GEOMAPS TEST! Finally! Having skimmed it, I really like the variety difficulty, and sheer number of questions posed, but it seems like construction problems (ie. stereonet ad 3-point) are underrepresented compared to the rules and other released tests. Could you tell us the highest score received at regionals by any chance? Also, one of your problems has the same diagram as my question in the Q marathon--I think we stole it from the same textbook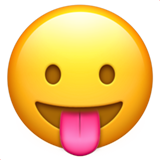 EDIT: I can't figure out how to get a readable USGS map--the map locator doesn't seem to show actual topographic quadrangles, just an overview (w/o much of the information asked for in the test).
EDIT 2: The full-size map is at https://www.mytopo.com/products/quad.cfm?code=o40075b5 (I think). JCicc, if this is the right map, could you please link it in the test exchange?