I was worried about this when I first saw the rules. In order to take 15s, the car requires a very low force. However, if this force is less that the force of static friction between the car and the side rails, it will be impossible for the car to move, without a push-start from some sort of larger force. I don't know how this could be remedied, without sonehow decreasing the friction between the car and siderails.
As to your secod question, nothing official but I interpreted it as a complete shield encasing the whole fan, so probably some sorr of mesh or screen.
Life gets interesting. I interpreted it as a ducted fan. So definitely will need official word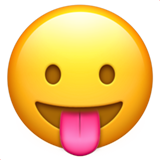 As to the static friction, one solution is maybe to use lighter grease in your bearings (or light oil, if you can and aren't already) to reduce the static friction. Another solution might be to increase the kinetic friction to slow the vehicle down, so you can use a faster speed.
Also, how consistent is your time? I was thinking that a rheostat would vary in time if it got bumped or heated up. I've used higher powered things like that in the past and have little respect for a resistor where you can get oil and dirt on windings and touch to change the resistance(unless you somehow found a sealed one :O )