2. It's sad actually. We can only have 7 seniors next year, but we have 10 juniors who just placed at states this year (and 3 more juniors who placed at only regions)....the dilemmas, oh the dilemmas.

3. What other events did you do?

______

And yeah, UQOnyx, we probably should

Are you going to be in Div C next year?
2. Oh. I forgot about the 7 senior limit. Shoot, we have 10 too. Ugh.
3. The other event I did for states wasn't great so I'm not gonna talk about it. I'm really good at forestry though haha!
You're a senior, so you're not gonna be at the competition next year, right?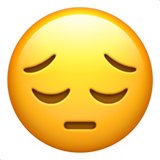 You should volunteer to write a test or something next year... Making NJ SciOly better one event at a time.