taaffeite wrote:" FM hasn't been as strong recently, and LASA hasn't exactly been a powerhouse (they didn't even make nats last year). Ward had the worst luck of the bunch, they won't be there. What does this mean? "

Wouldn't count FM out. There was a new coach last year since their coach retired after making Nationals 14 straight years. They still came in 8th at Nationals with the new coach. And now the coach isn't new. They were strong at states with 10 Gold and 5 silver medals. Seems strong to me.
To clarify further (perhaps someone from FM can correct me), but I think the coach wasn't quite "new". I believe I've seen him wearing a Canisius shirt before, and I'm pretty sure in general he's helped out coach, it's just that because their main coach retired, so he had to step up a bit. Outside that, FM has a good running in general with their students, and I think on the contrary this year was a better showing than last year. NYS especially in general has gotten quite competitive imo in recent years relative to past years, and I would think we'll definitely be sending competitive teams per usual. Even without Ward there, don't think my school and others haven't been pushing them (and them us). It's not like it's just easy to get to nats here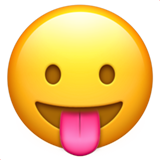 .
As for Solon, my opinion is that they still can do quite well. IIRC they do mix up their teams at invites quite a lot...I think their overall record stands, and they can do quite well still. Even for Harriton, I still stand by the fact that schools that have a legacy have major advantages, though obviously not the only defining factor. Summary for me is, it'll be a very competitive nats this year.