Strawberri19 wrote:Hey, so I just had some questions and I'm wondering if anyone could answer them for me:

1) Are we allowed to highlight the addition book we're bringing to competition along with the binder? Are we allowed to annotate? What about highlighting?

2) Can I label the tabs, or is there like a word limit on the tabs?

Does anybody have any advice on how they organize the information in their additional book? Any recommendations would be great, thanks!
...Don't use field guide. You have no time. That is all.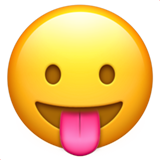 At this point (Nats is approaching), you should be memorizing most of the info.