joeyjoejoe wrote:

JonB wrote: Because truthfully it is a bonus. Teams can chose to ignore it and run it pretty much like last year. Or (and more logically) a team can get one good run in without going for the bonus, and then go for the bonus on the second run.

I'm getting more confused. Doesn't "going for the bonus" merely imply that the car: 1. pass to the right of the can 2. stay within the track 3. Trigger both photogates (if used) ??

Since the can is halfway down the track, doesn't this just mean that the car went a little over half way? There were only one or two cars that

didn't

do this last year at our event.

Most of the competitors were more likely "going for under a meter" which blows "going for the bonus" away.
Reread those rules I posted. Rule 5.d explicity states that the EGV passes the can on its left, the narrow side between the can and the vehicle. Also drawing a picture might help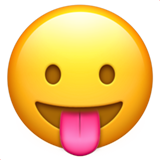 (and if it triggers both photogates it's gone more than halfway)