[aditi] wrote:Whoa! The guesses are 4000+ for first?

How many get places at Nats again?

Probably 3500+ for any medaling... Gosh my team needs to step up!
I personally haven't heard of any scores 4000+, I know that 2 schools that aren't going to nats in socal had scores that were 3400+.
I think 3500+ is enough to guarantee medaling at nationals for division B, 3000+ you'll have a fair shot at getting a medal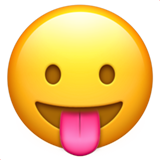 Highest scores I've heard for division C were from an user on this site reporting ~3300? Also, I've heard of teams getting 2990 and 2700 at various tournaments.