Congrats to Bloomington North! You guys better get at least top 10 at nats again. Or at least continue the VHSSO curse and get 11th.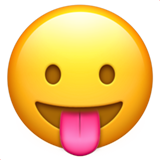 If you need any tests/resources in ecology or herp just ask since I have a ridiculous amount of stuff lying around on my computer. I was also very impressed with Bloomington South. It's too bad only one teams going on such a competitive year.
Our day was somewhat bad...probably the worst I've ever done. Within the first five minutes of competition eggonaut had bombed (if either rocket's parachute had decided to deploy or if my primary rocket hadn't blown away 4 days before, it probably could've gotten 1/2). Herpetology was sort of a disappointing (but well-written) test. There were like no crocodiles, lizards, or frogs (except for the tadpoles) and ended up being like 50+% salamander. Ecology was okay, though we got the time wrong and left 25 minutes before we had to.
And enviro chem was enviro chem. I knew I was not going to medal as soon as I saw someone competent was running it; I really needed a long written test with a lot of calculations and soil chemistry that you don't technically have to know to have a chance. But it's a sunk cost, so oh well. Overall most of the (non-building) events were run well. And it was a pretty fun day considering.
I feel like I've experienced pretty much all SO has to offer by being on two ridiculously good teams (gotten 3 nats medals!), two teams that just missed nats due to one or two failures, and one team that did absolutely no work but had a ridiculous amount of fun. It was a pretty fun five years overall.