The device I created got a 1040 at State. This was with all 6 energy transfers and a box size of (28 x 29.5 x27.5). Even though my partner and I won the event at state, we still expect higher scores at nationals. I think it will come down to how many golf balls a team can score. The bonus energy transfers are the easy part. Putting extra golf balls in, will be a challenge.
Wouldn't you lose points by trying to lift golf balls? Assuming it takes up more space that is... I suppose if you could do it in about the same amount of space... but you would still have to bring your jugs up about 5 cm, that's already 10 space points. Which might be worth it if you could lift 6 golf balls, but you'd only get like 2 extra points. PM me? I'm actually quite curious and there's no risk of sharing ideas with me since I'm obviously not going to nats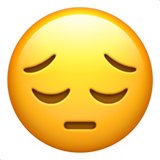 Congrats to Camas though!