Member

Posts: 0
Joined: January 26th, 2009, 8:08 am
Division: B
Has thanked: 0
Been thanked: 0
my favorite band is disturbed and the best song is down with the sickness off their first album the sickness
the sickness, believe, ten thousand fists, indestructible. the best song ever: down with the sickness
---
Member

Posts: 70
Joined: February 29th, 2008, 8:38 am
Division: B
Has thanked: 0
Been thanked: 0
Contact:
i dunno what to write. oh i know! wait never mind. hmm. ive got it! i shall meh a lot. no that doesnt seem like much fun hmm oh ive got it. if youve read this ive just wasted about 16 seconds of your life
---
Member

Posts: 182
Joined: March 15th, 2008, 1:21 pm
Division: C
State: PA
Location: Strath Haven High School
Has thanked: 0
Been thanked: 0
U2 and Beautiful Day.
2010:
Pentathlon-1@ regs, 4@ states, 16@ nationals
Road Scholar-2@ regs, 8@ states, 31st@ nationals
Disease Detectives-2@ regs, 1st@ states, 5@ nationals
Bio-Process Lab- 2@ states, 11@ nationals
Physical Science Lab- 38@ nationals
Team-1@ regs, 2@ states, 19@ nationals

Moving up to C.
---
Member

Posts: 46
Joined: January 16th, 2009, 1:56 pm
Division: Grad
Location: zzz... I swear I don't know why I'm on your couch!!
Has thanked: 0
Been thanked: 0
All American Rejects and Gives You He**
09 events: Disease detectives, Road scholar, wright stuff, pentathalon, and robo-cross.

It's all fun and games until someone gets their fingers stuck together with super glue, then it's just funny!
---
Member

Posts: 71
Joined: January 24th, 2009, 11:31 am
Division: Grad
State: MA
Location: Why the pigeon do you want to know?!
Has thanked: 0
Been thanked: 0
Kidnap the Sandy Claws!!!! especially when Korn does it!!!! (either that, or Barroom Hero by the Dropkick Murphys)
"Such a disappointment to the world"
---
Member

Posts: 558
Joined: January 13th, 2009, 5:09 pm
Division: Grad
State: IL
Location: Derse
Has thanked: 0
Been thanked: 0
The Beatles *w00t* and.... Hello, Goodbye? Eight Days a Week? one of those classics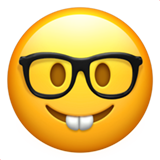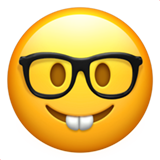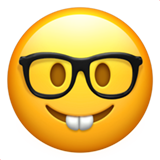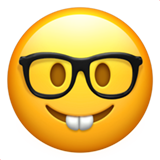 (avatar is by xamag)
Favorite events: Anatomy, Microbe Mission, Ornithology, Circuit Lab, Helicopter
NCHS '13
==>
---
Admin Emeritus

Posts: 954
Joined: January 12th, 2007, 7:36 pm
Division: Grad
Has thanked: 0
Been thanked: 11 times
Does it have to be from a band? Or is an artist OK?

I'd say Don McLean's American Pie if that's the case. But Don McLean isn't my favorite artist, Billy Joel is. Are we looking for favorite band/artist and their song, or favorite band/artist and favorite song?

Favorite song by my favorite artist would be Scenes From An Italian Restaurant.

And if we have to go with bands, my favorite would be the Beatles, and my favorite Beatles song would be Let It Be. But if we can choose a favorite song from a different band, I'd have a different song. But there's too many to pick from.
---
Member

Posts: 157
Joined: November 13th, 2008, 2:55 pm
Division: Grad
State: CO
Location: On top of the World
Has thanked: 0
Been thanked: 1 time
welcome to the jungle and Sweet child o mine both by Guns 'n' roses in case u cant tell that is my favorite band and my sig has slash in it and he was the guitarist for guns n roses
The 10 most important two letter words.
If it is to be, it is up to me
---
Member

Posts: 74
Joined: September 2nd, 2008, 12:25 pm
Division: Grad
State: WI
Location: Boyceville, WI
Has thanked: 0
Been thanked: 0
My favorite song is 'Sons Of The Fallen Nation' by Haste The Day, which happens to be my favorite band.
---
Member

Posts: 0
Joined: January 6th, 2009, 9:50 pm
Division: B
Location: Wonderland.
Has thanked: 0
Been thanked: 0
My current favorite song is Inconvenient Ideal by Dir en grey.
Kyo's voice has such a wide vocal range. =P

Diru is my favorite band, obviously.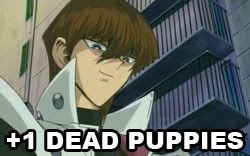 >>>>>>>

Screw the rules, I have money.
---
Users browsing this forum: Bing [Bot] and 30 guests