This is probably a terrible idea.
But I am bored so lol.
Also I'm not that active on the forums so I actually have no idea how (un)balanced this will be.
And I also have no idea if anyone's ever tried this before.
Anyways so start at #50.
Post once to either raise the number (51) or lower it (49)
Ummm let's say if you're in Division B, your goal is to lower the number until it's 0.
If you're in Division C, your goal is to raise the number until it's 100.
See which Division is the winner???
You can post as many times as you want just don't double post (because duh?)
Sorry if this breaks some forum rule or something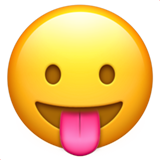 uh yeahhhh
Someone tell me if I'm being an idiot
I start!
50