chalker wrote:

JoJoKeKe wrote:I was talking with the winning Meteorology team prior to the competition and noticed that their cheat sheet had

very

small font which would be exceptional for a cheat sheet.

Does anyone know of a good application that allows for small font in the colored boxes which I was seeing left and right at this year's competition? Thanks!

Most any word processing program (such as MS Word, OpenOffice, etc.) let's you set very small fonts. Note in Word for example, the pull down list in the Font selector only lets you set 8 as the minimum by default. But if you just type in a smaller number (all the way down to 1), it will accept it.

Be sure to select a font designed for small sizes, such as Arial Narrow.
^^This is really good advice. I personally use Word and don't recommend google docs for scioly notes at all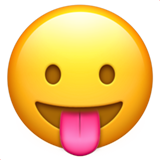 Another thing is that below 2.5, the type gets too small to read easily, due to printers not being able to print it that well (in my experience the ink ends up being too blurred together), and it's just quite small in general. Furthermore, if you're using text boxes, make sure to make all the margins 0 and the line spacing single with no space at all to maximize the amount of words you can fit