If it only happens with a load on the motor then it really sounds like an ESC issue.
It's a long shot, you could also try a few things. First, make sure all your motor wires are well away from the arduino/control wires, second, try putting a large (3.3kOhm or something) resistor between the servo pin on the arduino and ground, lastly if you can try a 0.1uF-1uF capacitor in it's place as well... Maybe one of those will help.
Oh and go back to the servo.h code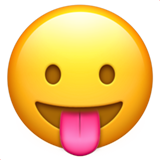 the noInterupts() and delays seem like they're going to cause more headaches than they solve.
(now that I think about it, the capacitor is much more important than the resistor)