Re: 2010 National Tournament: University of Illinois
Posted: May 20th, 2009, 1:41 pm
hmm...is the food there good? (sry, but im quite concerned about food...im been to colleges where it was just plain...bleh.
)
-shrug- as long as its far away from home, i get to meet science geeks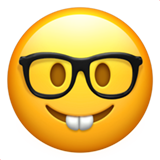 , and all goes well, im fine. i mean...one hr. difference isnt that much...and the plane ride shouldnt be that long. as long as its not terribly hot/cold, im good.