Member

Posts: 4
Joined: May 3rd, 2017, 1:37 pm
Division: B
State: IN
Has thanked: 0
Been thanked: 0
Div B
Thomas Jefferson Middle School (IN)
Mission Possible, Microbe Mission, Diseases, Ecology
---
Member

Posts: 36
Joined: March 19th, 2017, 11:34 am
Division: Grad
State: VA
Has thanked: 0
Been thanked: 0
Division C, Fairfax High School (VA)
Electric Vehicle, Forensics, Game On, Robot Arm
---
---
Member

Posts: 21
Joined: March 15th, 2015, 9:29 am
Division: C
State: NH
Has thanked: 0
Been thanked: 0
Div C NH represent!
Captain of Merrimack Science Olympiad
Founder of the Science Olympiad Programmers Coalition (SOPC)
2017 Events

Hovercraft
Electric Vehicle
Astronomy
Remote Sensing
Dynamic Planet
Fermi
---
Member

Posts: 69
Joined: March 22nd, 2017, 1:44 pm
Division: C
State: PA
Has thanked: 0
Been thanked: 0
Division B: Shady Side Academy (PA)

Ecology, Crime Busters, Hovercraft, Invasive Species
Build score of 49.88/50 at Nationals!? Slacker!
Shady Side Academy Division C
Hovercraft, Thermodynamics, Chemistry Lab, Mat Sci
Big P
---
Member

Posts: 30
Joined: July 1st, 2016, 10:24 am
Division: C
State: MN
Has thanked: 0
Been thanked: 0
Division B
Chippewa M.S.

Disease Detectives, Ecology, Mission Possible
Mounds View HS, Minnesota
2017 Nationals Disease Detectives 1st (Div B)
2018 Nationals WiFi Lab 3rd (Div C)
2019 Nationals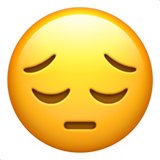 Efeng's Userpage
---
Administrator

Posts: 2248
Joined: January 5th, 2014, 3:12 pm
Division: Grad
State: WA
Pronouns: He/Him/His
Has thanked: 138 times
Been thanked: 608 times
Contact:
bernard wrote:

Call for submissions!

If your team's device placed in the top ten at this year's national tournament, we'd love to have pictures or videos of it on our

The Best of 2017 Wiki

!

If possible, please include a description about your device. Because everyone benefits when we share, devices that did not place in the top ten are sometimes allowed.
"One of the ways that I believe people express their appreciation to the rest of humanity is to make something wonderful and put it out there."
Rate my tests!
---
Users browsing this forum: No registered users and 1 guest