I might try that out - not sure how that would work compared to completely hugging the wall, since I would imagine hugging the wall would have a straighter path. Thoughts?

The wheel thing reminded me of a design last year. Someone put ball bearings on the side so it hugs the wall with less friction.

-snip- Maybe something like this could be an easy-to-try solution. (If the image doesn't work, it's a picture of shower curtain rings with rolling beads to reduce friction). They would probably be easy enough to clip on somehow.
Interesting...
I actually tried using ball bearings earlier this year. They worked pretty well with my old design, I'm not sure how they'll work with my current hover. However, at our competition, they ended up riding on top of the side of the track. They slowed down the hover enough for an excellent score... but obviously that isn't a feasible technique. I've got enough room within spec to try it on improved designs, so I'll let you all know how it goes. (Or maybe not, if it's too good of an idea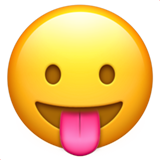 )