dragonfruit35 wrote:

TheChiScientist wrote:Lol same here. idk how to code but then I investigate it and I was like hey! I love this kind of stuff!

Same, I had to jump back in a Sassy game to get back in the habit of solving ciphers

. I know how to code pretty well but unless it's something more like Game On it's not all that interesting to me- this seems like it will be fun!

Do you guys think that if there IS a Spanish cryptogram, they would label it as being in a different language?
It appears that NCSO took down their Code Busters practice tests from last year (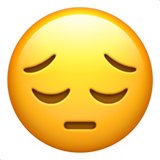 ), but I believe that on those, they did explicitly state which one was in Spanish. I assume that other states would follow that format.