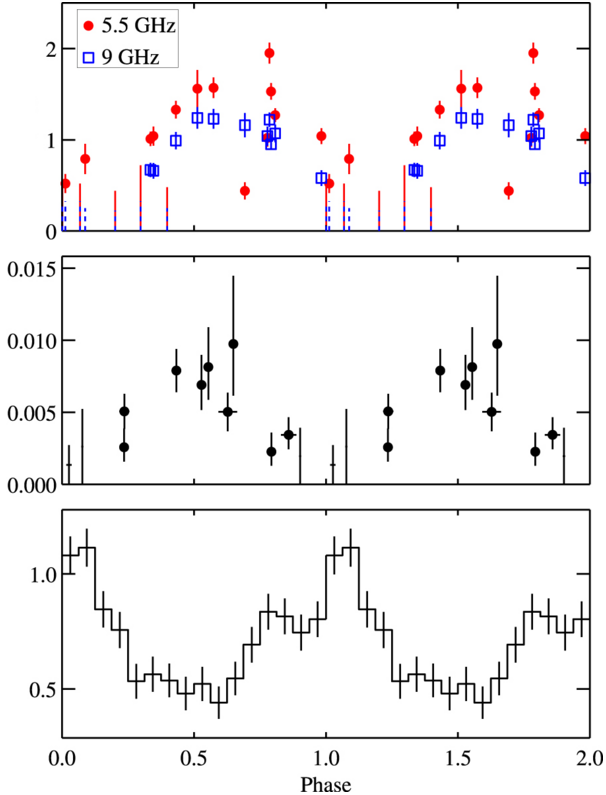 1. What DSO does this data come from?
2. What spectral regions are each of these graphs showing?
3. This graph shows two phases. Based on the graph, over how many phases was data actually collected?
4. The bottom graph is phase-shifted from the other two. Considering the properties of the system that produced this data, why is this so?