WhatScience? wrote:

fanjiatian wrote:The schedule will again closely mirror that of Nationals and should be released in the next two weeks. We are still deciding what we want to do with Disease and Fermi.

Just a suggestion...try and get XPD into one of the earlier slots.
The nationals schedule already *tries to do that, so I'm sure they would too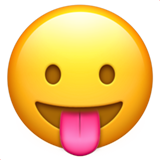 Anyways on a more serious note, I'm planning on going bc I want to a) help out, b) see what invites are like outside of the midwest, and c) to meet up with my awesome friends that will be there too! Can't wait for it!
*edit: I mean "tries to do that" because honestly, it'd probably be logistically impossible to fit all the ExDes teams into one slot in the morning