Administrator

Posts: 3131
Joined: January 17th, 2009, 7:32 am
Division: Grad
State: MD
Pronouns: He/Him/His
Location: At work trying to be a real adult
Has thanked: 11 times
Been thanked: 76 times
Contact:
---
Member

Posts: 284
Joined: November 30th, 2015, 8:11 am
Division: Grad
State: PA
Location: CA
Has thanked: 0
Been thanked: 0
Lower Merion Class Of 2017
---
Wiki Moderator

Posts: 764
Joined: April 14th, 2017, 4:33 pm
Division: C
State: ID
Pronouns: He/Him/His
Location: Philippians 3:20a "For our citizenship is in heaven"
Has thanked: 46 times
Been thanked: 30 times
Contact:
*Gets really, really livid being able to beat everyone else to it

Final results (via the live scoresheet):
1. LASA
2. New Trier A
3. Columbia
4. Harriton B
5. Harriton A
6. Ward Melville
7. WW-P North B
8. WW-P North A
9. Fairfax
10. Bayard Rustin
2016-2020 Treasure Valley Homeschool Wiki
2021 possible events: Disease Detectives, Designer Genes, Protein Modeling, Geologic Mapping, Write It Do It, Codebusters
Assassinator for games 118: New Life and 136: A SciOly Pandemic
---
Member

Posts: 26
Joined: January 28th, 2014, 6:04 pm
Division: C
State: PA
Has thanked: 0
Been thanked: 0
Anyone have full results?
---
Member

Posts: 44
Joined: April 5th, 2017, 8:06 pm
Division: Grad
State: PA
Location: Die Mitte der Welt
Has thanked: 0
Been thanked: 0
Contact:
PA Water Quality C Event Supervisor.
Harriton '18, Penn '22.
Facebook
---
Member

Posts: 31
Joined: May 6th, 2014, 7:28 am
Division: Grad
State: PA
Has thanked: 0
Been thanked: 0
Hey everyone!! Do you guys have any comments on any of the events? How well were they run, how were the tests, any specifics? Thanks!
I like soup.

Harriton High School Class of 2017


SOUP Disease Detectives 2018-Present
DUSO Disease Detectives 2019-Present
---
Member

Posts: 402
Joined: January 21st, 2018, 4:41 pm
Division: C
State: NY
Location: Syosset
Has thanked: 12 times
Been thanked: 5 times
Event review:
Fermi (9): Fair well rounded test that I enjoyed, however the only problem was a last second location switch, which caused me to be late, however the test was amazing
Microbe (22): not my usual event but it was nice and long and covered pretty much every topic, and I thought it was fair
Matsci (25): test was ok, not great, could go into more detail about certain topics, less in others. Lab was weird and could've easily been guessed which I attempted to do. Also the previous session set off a alarm, which was never turned off and was quite annoying
Overall: I really wished we could write on the test, and some of the events were quite far, and I was late for Fermi and almost late to Microbe. The tests were challenging and was definitely a good learning experience
Syosset HS '21
Favorite Past Events: Microbe, Invasive, Matsci, Fermi
Events!: Astro, Code, Fossils

Cornell/LISO/Duke/MIT/Regionals/Brown/SOUP
Astro: 2/4/2/10/2/2/3
Code: 9/1/2/1/1/1/1
Fossils: 16/13/6/9/2/3/8
1 fermi cornell, 10 orni LISO, 4 green gen regionals
---
Member

Posts: 457
Joined: March 5th, 2017, 7:49 pm
Division: C
State: NJ
Has thanked: 12 times
Been thanked: 21 times
I tried manually stacking...
1 hARRITON 125
2 North 144
3 LASA 164
4 Columbia 229
5 Ward Melville 243
6 Lower Merion 257
7 Montgomery 295
8 Fairfax 320
9 Conestoga 320
10 Rustin 321
11 South 338
12 JPS 363
13 Penncrest 381
14 South Brunswick 401
15 Princeton 423
I probably did this wrong.... No way North beat LASA...
West Windsor-Plainsboro High School South '21
---
Member

Posts: 60
Joined: March 1st, 2017, 5:09 pm
Division: Grad
State: PA
Has thanked: 0
Been thanked: 0
Event Reviews:
Disease Detectives: Very well written test. Comprehensive, challenging, and covering virtually every topic we were expected to know. I wasn't able to finish, but it seemed as though the majority of the people in the room had that same issue.
Game On: I thought the theme and game time were appropriate, but a little basic. I was not a fan of saving my game to the same flashdrive as other teams before me, but I doubt anyone tampered.
MatSci: I thought the test was good, but a little short and a little easy. There was less polymer chemistry than I was expecting, as well. Nonetheless, I thought it covered the topics well.
Hovercraft: Fair, good test. Covered a lot of fluid mechanics, which was a big difference from the Princeton Test.
Penncrest '18
UPenn '22
SOUP Sounds Director '19, '20
PM me about UPenn, Physics, or anything college or SciOly related!
---
Exalted Member

Posts: 228
Joined: March 12th, 2017, 7:19 pm
Division: C
Has thanked: 0
Been thanked: 1 time
Fermi: An eh... test. I personally disliked it as it had some really annoying questions that solely went off of prefixes and just ugh. Pretty normal test and felt could have done way better had I not run across campus at a full sprint from my previous event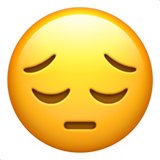 Matsci: Also an eh... test. Very little organic nomenclature and very few problems on polymer science. Lab was kind of... eh? Some of my friends literally tasted the sample to see if it was the acid (I'm sure it was pretty sour). Not too challenging of a test and the score distribution reflected it.
Towers: Too crowded, and running three builds in the same area never bodes well. Too many intrusive event supervisors and those that just got in the way of towers. Probably the worst experience this year so far in towers. Had to wait 40 minutes into the session before even checking in.
Helicopters: Ran awful for us that day but supervisors adhered to the rules pretty well. They asked to touch helicopter in order to measure but in hindsight, that breaks the rules and I should not have allowed it nor should they have asked. Also bad management of space for testing in running simultaneous flights as things got weird with two teams winding at the same time in the same small cramped space? Also, quite a poor experience compared to MIT and PUSO.
Sleep is for the week; one only needs it once a week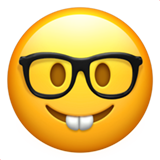 God bless Len Joeris | Balsaman
---
Users browsing this forum: No registered users and 1 guest