Thank you to everyone who participated in the poll.
Final poll standings, with 12 votes,
1. Brookwood (98.3)
2. Chattahoochee (88.3)
3. GSMST (83.3)
4. Johns Creek (55)
5. Walton (50)
6. Milton (36.7)
7. McIntosh (33.3)
8. Northview (31.7)
9. Duluth (16.7)
10. Parkview (11.7) - on second tiebreaker
Other teams receiving votes:
Westminster (11.7), Forsyth Central (9.2), Lakeside (5.8), Wheeler (5.8), Alpharetta (4.2), South Forsyth (2.5), North Oconee (2.5), Northgate (1.7), River Ridge (1.7).
For those interested, the range of tiebreaker predictions,
1st place team raw score: 60-123
1st place team number of medals: 13-21 (excluding invalid answers)
My personal predictions for Div C State:
1. Brookwood -
As usual, very likely to continue their winning streak. Although they've been feeling some heat from Chattahoochee in recent years, so far no one else has managed to become sufficiently consistent to beat them.
2. Chattahoochee -
Despite relatively poor finishes at fall tournaments, a strong finish at Brookwood while split is convincing - GSMST was likely nearly fully stacked but was still unable to beat them. GSMST had a stronger regionals performance which makes this close, but Walton is obviously not comparable to Brookwood as competition.
3. GSMST -
They seem to be rather strong this year, doing much better at Regionals, although invitational results were really no better than last year. But Regionals is more recent and they stand a good chance of taking second.
4. Johns Creek -
Milton beat them at Brookwood, but Johns Creek had stronger builds and has generally been getting better, so I think they'll finish ahead.
5. Milton -
Strong finishes at invitationals and what seems to be an expected regionals score (likely increased by SPSU shenanigans). Plenty of teams below them are stronger this year though, I could see them finishing as low as 8th.
6. Walton -
I'm not sure about ranking them this low. They were impressive at UGA but fell quite a bit at Brookwood, and didn't seem quite as strong as they should have at Regionals. However, neither Northview nor McIntosh managed a strong enough B team placement to warrant placing them higher, and after last year I really can't put them lower. I considered putting them in 4th but ultimately decided that Johns Creek and Milton have been stronger more recently in the season.
7. Northview -
Seems to have recovered from last year, at least enough that they could push a lot higher than this. I wouldn't really be surprised to see them in the top five, but I still think the three teams above them are generally stronger - their lack of gold medals at regionals push them down for me.
8. McIntosh -
Hard to judge as always. They did pretty well at regionals, but they've lost a lot of the Booth classes so I'm not too sure.
9. Westminster -
They seem to have recovered from their downward tumble a few years ago and should remain consistently around this range again. In addition, they did better at Brookwood this year and finished near the top 5 last year.
10. Lakeside -
This last pick was a difficult choice. Duluth is frequently in the top ten, but they didn't do too well at regionals and lagged at Brookwood. Parkview not qualifying for state last year will probably hold them back (although I expect full recovery and a peak next year for them). Richmond Hill did well and is coming off a 12th at state last year, but they were still beaten by Parkview and regionals. I pick Lakeside because of their convincing win at regionals and historical top ten finishes.
Honorable Mentions: Duluth, Parkview, Richmond Hill
Good luck to everyone competing tomorrow! (but not too much because I need to do well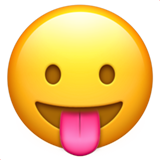 )