rfscoach wrote:Unome
I can't stay up all night waiting for your picks....
Sorry for the lateness,
1. Dodgen
- There's very little reason to choose either Dodgen or FSA over the other - Dodgen won by two points at Bearden, FSA won by two points at Chattahoochee. Regionals scores are fairly similar once you account for differences in regional size and such, but a combination of Dodgen continuously winning state by small margins and their slightly more consistent regionals scores gives them the edge for me.
2. Fulton Science Academy
- Of course I'll be rooting for FSA to finally take the top spot after coming close so many times. Although if Georgia gets two bids it might add some motivation at Nationals if they get second...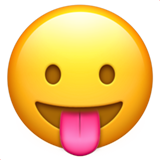 3. Vickery Creek
- This was actually hard to decide this year. Vickery Creek has been comfortably in with Dodgen and FSA in recent years, but after losing their coach they don't seem to be quite as strong this year, finishing far behind the other two at Chattahoochee, and scoring around 120 at regionals, but they were still ahead of the nearest competitors by a solid margin. It's definitely possible for them to fall to 4th though.
4. South Forsyth
- Has had a very impressive invitational season this year, finishing strongly at Chattahoochee and dominating their regional tournament, even more than I would have expected. They're nearly certain to be at least 5th.
5. River Trail
- Weirdly split at regionals, which almost cost them their qualifying spot. But they were strong at Chattahoochee, and should be able to maintain their pace from previous years.
6. Taylor Road
- I seem to been placing them higher than most other people. Finishing 9th and 10th at Chattahoochee is very impressive, and a regionals they did about as well as River Trail. They might get 5th, but I think that's less likely than one of the teams below jumping them.
7. Eighth Street
- Quietly one of the stronger teams in the state, they did very well at regionals, better than last year, and are generally on the upswing. Hopefully this isn't temporary, it'd be nice to have a south Georgia team being strong.
8. Rising Starr
- After falling over the last five years, Rising Starr quickly jumped back to being one of the top teams in the state - finishing two teams in the top five at regionals, and doing well at Chattahoochee. Despite not qualifying for state for the last three years, this definitely seems possible.
9. Crews
- I still place them here despite relatively low finishes at Chattahoochee and regionals for their consistency. Being a Brookwood feeder doesn't hurt either
10. Campbell
- With apologies to Dickerson and McCleskey, Campbell has hovered a little lower than this range for the past few years, and did rather well at regionals. But really, anything below 4th is pretty much a toss-up, and we could see another Chamblee finishing highly without anyone anticipating it.
Final Poll Results (8 votes):
1. Dodgen (98.8)
2. Fulton Science Academy (91.3)
3. Vickery Creek (62.5)
4. South Forsyth (58.8)
5. River Trail (42.5)
6. Eighth Street (32.5)
7. Crews (30.0)
8. Taylor Road (25.0)
9. Rising Starr (20.0)
10. McCleskey (17.5)
I may or may not have a live medal sheet, depending on how internet is (and if I have time to make it...).