---
Member

Posts: 591
Joined: January 5th, 2017, 9:39 am
Division: Grad
State: OH
Location: Solon, OH
Has thanked: 0
Been thanked: 1 time
We have arrived
Solon '19 Captain, CWRU '23
2017 (r/s/n):
Hydro: 3/5/18
Robot Arm: na/1/1
Rocks: 1/1/1

2018 (r/s/n):
Heli: 2/1/7 
Herp: 1/4/4
Mission: 1/1/6
Rocks: 1/1/1
Eco: 6/3/9

2019 (r/s/n):
Fossils: 1/1/1
GLM: 1/1/1
Herp: 1/1/5
Mission: 1/1/3
WS: 4/1/10

Top 3 Medals: 144
Golds: 80
---
Member

Posts: 391
Joined: January 8th, 2018, 11:25 pm
Division: C
State: HI
Pronouns: He/Him/His
Location: In my room until 5/31
Has thanked: 2 times
Been thanked: 1 time
Almost! Few more minutes.
A dyslexic man walks into a bra.
Code(16), DD(40), FQ(39),4&6(36), WQ(27)
CriB(26), DP (11), FF(1), MM(14), P&P(6)
CriB(36), DD(35), FF(2), MM(20)
---
---
Member

Posts: 458
Joined: March 5th, 2017, 7:49 pm
Division: C
State: NJ
Has thanked: 13 times
Been thanked: 21 times
Killboe wrote:

jimmy-bond wrote:Almost! Few more minutes.

Hey, same. Are you from FSA? Our school walked passed them
He is from Highlands IS I think...
West Windsor-Plainsboro High School South '21
---
Member

Posts: 536
Joined: November 4th, 2016, 3:46 pm
Division: C
State: NC
Location: Raleigh, NC
Has thanked: 0
Been thanked: 0
---
Member

Posts: 725
Joined: March 11th, 2018, 11:25 am
Division: Grad
State: IL
Pronouns: He/Him/His
Location: Prepping for an economic collapse *cough*
Has thanked: 6 times
Been thanked: 19 times
My imagination is there
A Science Olympian from 2015 - 2019 CLCSO Alumni
Medal Count:30
IL PPP/Mission Assistant State Supervisor.
CLC Div. B Tournament Director.
President of The Builder Cult.
"A true Science Olympian embraces a life without Science Olympiad by becoming a part of Science Olympiad itself"- Me
---
Member

Posts: 302
Joined: June 19th, 2017, 2:12 pm
Division: B
State: PA
Location: See above.
Has thanked: 4 times
Been thanked: 9 times
We're here. We went to the Rocky Mountains today.
"A lot of people have quotes in their signature. Maybe I should have a quote in my signature. "
- Froggie
---
Member

Posts: 235
Joined: March 28th, 2018, 2:30 pm
Division: C
State: PA
Has thanked: 0
Been thanked: 0
hmm...I wish. if only our school made it along with both our high schools...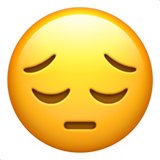 builder cult vp // #treegang
---
Exalted Member

Posts: 761
Joined: November 19th, 2017, 9:09 am
Division: C
State: RI
Location: Stark Industries Internship
Has thanked: 91 times
Been thanked: 45 times
Contact:
I'm here. Academic Village 3rd floor.
MadCow2357's Userpage
2020 Events:
Boomilever, Machines, Wright Stuff, and sadly not Gravity Vehicle
Gallagher MS '19
Barrington HS '23
Andrew Yang for VP!
In remembrance of Len Joeris (Balsa Man) and Dr. Gerard Putz - Don't cry because they are gone. Smile because they were here.
---
Users browsing this forum: No registered users and 3 guests