Continuing with the tradition *somewhat* (this might fit better in general chat idk)
What schools do you want to beat with a burning passion in your heart at Nationals this year? What specific events? Non-qualifiers are welcome to post as well.
Individual Events:
Springhouse in Battery Buggy - Springhouse beat me at Harvard and I'm still salty. Also, in general, this is the event I want to medal in most.
Shady Side in Boomilever - It's kind of a "Cow" thing.
Schools:
Walpole - Can't believe we lost to them last year
St. Joseph's Catholic School - Avenging Tails
West Virginia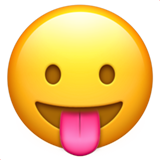 I'll add more later.