sciolyperson1

wrote:

↑

March 11th, 2020, 8:14 pm

As for builds:

Boomilever was to be replaced by Elevated Bridge/Bridge Building. The reasoning for replaying this year's events next year was for students to "retain and reuse their resources and devices," however bridges and boomis don't tend to be reused for multiple competitions. I'd love to see some event rotation happening in this category of builds... I know a lot of people (except Madcow

) were hyped for bridges.

Overall, great events, just some tweaks would make it a lot funner. Small things like Gravity with 3 target points which aren't centered on the track, or tweaks to boomi specs... I'd be excited.
No problem with doing bridges lol, in fact sounds very fun
But having your best event rotate out without even having the chance to "reach your goal" (speaking broadly bc everyone has different placement goals) bc of tournament cancellations is certainly disappointing. Ex:
Being honest, I was definitely trying for a nats medal in boomi. I thought that I might just have a chance this year, but suddenly sont was gone. It's the worst feeling ever when you lose the chance to even try to chase your dreams
My dreams were crushed once last year for buggy, and now this year's dreams have been shattered too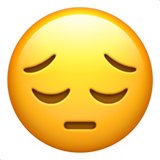 That being said, I also realize that it's not all that practical to keep boomi for another year if that many teams are at 2k+ (score distribution gets wacked up)
I would support event rotations as normal or major rule rewrites for certain events