Member

Posts: 165
Joined: February 7th, 2019, 5:42 am
Division: Grad
State: NY
Pronouns: He/Him/His
Location: PA
Has thanked: 61 times
Been thanked: 94 times
What a fun idea! Thanks Name and sciolyperson1 haha

I scored a 39 lol
Haverford College, Class of 2024!
Former President, Kellenberg, 2018-2020
Bro. Joseph Fox, 2014-2017
My Events: Sounds of Music, Geologic Mapping, Dynamic Planet, Astronomy
Giantpants's Userpage
---
Admin Emeritus

Posts: 3166
Joined: January 17th, 2009, 7:32 am
Division: Grad
State: MD
Pronouns: He/Him/His
Location: At work trying to be a real adult
Has thanked: 30 times
Been thanked: 135 times
Contact:
Oh, I was just counting how many I checked off in a separate Excel spreadsheet so I didn't have to make a copy of the Google sheet. If I do the extra math my score is 62, I guess.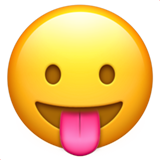 ---
Member

Posts: 415
Joined: January 21st, 2018, 4:41 pm
Division: C
State: NY
Pronouns: He/Him/His
Location: Syosset
Has thanked: 22 times
Been thanked: 12 times
I got a 38 lol.
These users thanked the author Name for the post:

sciolyperson1 (June 19th, 2020, 11:15 pm)
South Woods MS, Syosset HS '21

Favorite Past Events: Microbe, Invasive, Matsci, Fermi
Events!: Astro, Code
, Fossils

UTA
Astro: 1
Code: 1
Fossils: 3
---
Member

Posts: 61
Joined: February 24th, 2020, 7:14 pm
Division: C
State: NM
Pronouns: He/Him/His
Location: 1 AU away from a 1,390,000 km wide, 6000K ball of nuclear fusion.
Has thanked: 62 times
Been thanked: 86 times
Contact:
I have the highest score yet with an 80. Probably for a long list of reasons...
Socorro High School (2021 Events: Astro, Botany [TR], Circuit Lab, Codybusters, Detector, DesGenes, ExDes, Machines)
I use (way) too many parentheses and ellipses...
RiverWalker88's Userpage
(Mostly Complete)
Lemonism Forever
---
---
---
Exalted Member

Posts: 771
Joined: November 19th, 2017, 9:09 am
Division: C
State: RI
Location: Stark Industries Internship
Has thanked: 153 times
Been thanked: 54 times
Contact:
61 bois
MadCow2357's Userpage
2020 Events:
Boomilever, Machines, Wright Stuff, and sadly not Gravity Vehicle
Gallagher MS '19
Barrington HS '23
Andrew Yang for VP!
In remembrance of Len Joeris (Balsa Man) and Dr. Gerard Putz - Don't cry because they are gone. Smile because they were here.
---
---
Member

Posts: 592
Joined: January 5th, 2017, 9:39 am
Division: Grad
State: OH
Location: Solon, OH
Has thanked: 0
Been thanked: 1 time
30
Solon '19 Captain, CWRU '23
2017 (r/s/n):
Hydro: 3/5/18
Robot Arm: na/1/1
Rocks: 1/1/1

2018 (r/s/n):
Heli: 2/1/7 
Herp: 1/4/4
Mission: 1/1/6
Rocks: 1/1/1
Eco: 6/3/9

2019 (r/s/n):
Fossils: 1/1/1
GLM: 1/1/1
Herp: 1/1/5
Mission: 1/1/3
WS: 4/1/10

Top 3 Medals: 144
Golds: 80
---
Exalted Member

Posts: 297
Joined: February 10th, 2018, 8:51 pm
Division: C
State: CA
Pronouns: He/Him/His
Location: Pretend hugging SIlverBreeze because social distancing
Has thanked: 65 times
Been thanked: 181 times
Omg I tied with Scott
Troy SciOly 2019-now
Proud Padre of the Evola SciOly Program 2018-now
Dank Memes Area Homeschool Juggernaut 2018-now
Sierra Vista SciOly Co-Head Coach 2020-now
2021 Tryouts: Circuit, Code, Detector, DP, GeoMaps, Machines
The team may be gone, but the program lives on...
Umaroth's Userpage
---
Users browsing this forum: No registered users and 9 guests