Member

Posts: 394
Joined: October 8th, 2011, 7:50 pm
Division: Grad
State: NY
Location: Eastern Long Island
Has thanked: 0
Been thanked: 0
And you really get to create lasting friendships because you become really close to your whole team
Past: Forestry, Disease, Meteorology, Towers, Sounds, Triple E, Boomilever, Entomology, WQ, WIDI, Bridges

Total Medals: 14
State Medals: Sounds of Music (2nd, 2013), Forestry (3rd, 2013), and Triple E (4th, 2013)

Gelinas and Ward Melville Alum, ELI Volunteer
---
Member

Posts: 8
Joined: October 20th, 2011, 3:05 pm
Division: C
State: OH
Has thanked: 0
Been thanked: 0
Science Olympiad has given me many experiences that I am so thankful for. Not only have I grown in knowledge, I've also grown as a person from this. I'm a lot less naive now. I can deal with people so much better now... much better than my formerly awkward, quiet 9th-grade self. I've learned so much about the people around me, and how different they all were from me. I've learned how differently they all think from me, which was a shocking experience actually... but I'm so glad I learned that now, rather than four years from now.
I enjoy the thrill of improving. Our team was mediocre before, not bad, but we have been improving every year. I'm happy -- no, thrilled -- to be a part of this improvement. I think it's exciting to know that
I
made a difference. It's one of the many factors that keeps me motivated, along with working with the people who have the same passion as me, and obviously, winning (Science Olympiad really brought out my competitive side...). I want to prove that we can do (almost) anything we set our hearts to, and that as a team if we all realize that we can do great things.
I have made so many memories that I will never forget. Science Olympiad requires communication. A lot of it. I have made so many new friends, and I have gotten so much closer to my old ones. I was new to the school my freshman year, and Science Olympiad really gave me a purpose in this school. I don't know what I would do without it. It gave me this... sense of community. A sense of belonging. It was something I've never experienced before. Now that I'm a part of it, I never want to leave it. (I'm going to cry so much when I graduate... two years left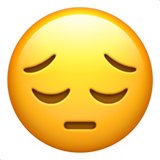 )
So yeah. That's why I love Science Olympiad.
Sorry if my post was cheesy or something. I'm a cheesy person.
---
Member

Posts: 394
Joined: October 8th, 2011, 7:50 pm
Division: Grad
State: NY
Location: Eastern Long Island
Has thanked: 0
Been thanked: 0
I wish we could "like" posts on scioly,because I would have liked yours
Past: Forestry, Disease, Meteorology, Towers, Sounds, Triple E, Boomilever, Entomology, WQ, WIDI, Bridges

Total Medals: 14
State Medals: Sounds of Music (2nd, 2013), Forestry (3rd, 2013), and Triple E (4th, 2013)

Gelinas and Ward Melville Alum, ELI Volunteer
---
Member

Posts: 2
Joined: July 4th, 2012, 7:34 am
Division: B
State: CA
Has thanked: 0
Been thanked: 0
2012: Dynamic Planet, Compute This, Mission Possible, Mousetrap Vehicle
2013: Dynamic Planet, Rotor Egg Drop, Water Quality
You should follow me on tumblr
www.blue-dreamer-s.tumblr.com
---
Member

Posts: 9
Joined: February 23rd, 2012, 9:20 pm
Division: C
State: FL
Has thanked: 0
Been thanked: 0
You really have to push yourself and it makes you constantly strive to be better than you are in order to achieve, your teammates become your family because you get so close to them, sharing memories and experiences that you'll never forget, and the thrill of competition is intoxicating.
---
Member

Posts: 12
Joined: February 8th, 2012, 3:46 pm
Division: C
State: FL
Location: Home, listening to dubstep
Has thanked: 0
Been thanked: 0
Wait, I need a reason!?!
2013 Events: Anatomy B (4) and Disease Detectives B (5)

Yes, the guy in my avatar is me, don't ask.
---
Users browsing this forum: Bing [Bot], sciolycoach and 1 guest