The size of the team relative to the school as well as its results both impact this. Generally, I'm fine with not being in the spotlight much so long as the school is the team's litter box. The more restrictive building use policies and related things are, the harder team operations become. At the B level, while there are a lot of students who want nothing to do with SO, many do take a passing interest in what the SO team does. As long as you don't start going off about Water Quality or another equally boring event (to someone who isn't a science nerd, of course), I'm sure you could make SO sound pretty cool to outsiders. Everyone enjoys watching aviation events.
The best team-school connection I've ever had was an assembly just for the SO team's results. We have a banner now hanging forever in our MPR that was dedicated then, and there's also one in a local food joint. And, speaking of the community, I've got three road signs back in the same town that I can boast 'I coached that team!' for. Nobody but me really cares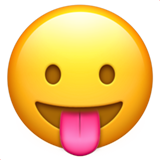 , but, hey...
Following that last thought, I like to think of it like we should all consider ourselves privileged to be or have been involved with a program like SO despite, perhaps, having minimal attention and ambivalence from the rest of the school. Not very many people have that privilege, after all! The high school I graduated from is fifteen out of about fifteen hundred. Ergo, the SO team at that school truly is the 1%
.