winneratlife wrote: Based on Uruguay-Ghana and Germany-Spain, I'm going to say that Uruguay will hold possession down on the German end, Germany will launch an explosive counter attack, probably between two or three of: Ozil, Mueller, Klose, and Schweinsteiger. And, just for kicks, I'm going to predict Germany up 2-1, with Germany going up early, Uruguay equalizing, and the last goal being scored in the 73rd minute on the counterattack by Germany with Schweinsteiger striking from distance, the goalie just getting a hand to it, and Klose being in the right place to slide it in. And if that happens:
a) I'll be scared of myself
b) I'm pro.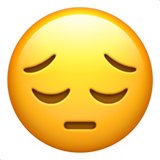 I had hoped Klose's back would be find. I got the first 2 goals right, missed the next 2.
Although Schweinsteiger did strike from distance, the goalie did deflect it, and somebody (Mueller) put it in