ceg7654 wrote:

ThePrudentGuava wrote:

iwonder wrote:Woah how'd you manage to get a SciOly class? I thought that kind of thing was a myth... (ok, I know of like, two or three, but seriously...)

Well we already had a science fair/science research class and the teacher said that doing SciOly was acceptable as well and that kids who didn't want to do science fair could do SciOly or kids that wanted to SciOly could just switch into the class. So it's more along the lines of we're allowed to use that class for SciOly purposes, not so much as Science Olympiad class. But that sounds better so we'll just keep saying that

Both my school and our rival school have SciOly as an elective class. It's really helpful.
Wow I wish our school had a SciOly elective...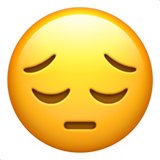 Unfortunately, our meetings are only after-school. And most of the time, only half the team is there because everyone is in 1902849673 (that's exaggerating it a little but still) different after-school activities and electives (band/choir sectionals, robotics, Chinese school, etc.)