Re: Your Daily Random Comment
Posted: April 25th, 2011, 4:02 pm
lolliexdd wrote:Get one and use it after your performance?

I'm so excited, I haven't used one in a while! lol

I'll be going up to get a medal(hopefully), and when I shake the person's hand, I'll say "Yeah, it's in my DNA." Hahahaha, okay that's stupid. XD
Haha, I probably will. I don't think I'll be dancing again after this year, so I'll probably wind up doing a lot of things I couldn't do before...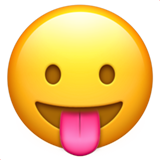 I think the last time I had a temporary tattoo was when I went to an engineering camp last summer. Someone brought a bunch of them.
Oh man. You should do that. XD That would be really funny. When I handed out B division awards at my school's invitational this year, I had some kids say the cutest things like that to me.