zyzzyva98 wrote:It's unusual to hear about someone in voice acting. It seems like it would be a difficult business to get started in.
There really aren't that many people my age who do it. But a lot of the more famous voice actors are also Canadian, so that gives me an advantage.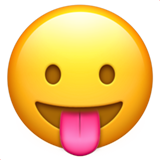 You're right that it's kind of difficult to get started in, though. I've always wanted to voice act since I was really young, but I never found an opportunity until last November when I ran into someone who did voice acting. Even though I only do amateur fan productions that never seem to go anywhere, I think it's good practice for something bigger. If only I still lived in a big city in Canada... >_> And if only I could get a new mic. There's a Fullmetal Alchemist project going around - it's always been my dream to voice Alphonse Elric, because I've been told my voice is almost perfect for him, but if I don't have a way of auditioning, it's not happening. \sigh
I'd also like to do something for the video game Portal if I get a chance. I'd have so much fun with GLaDOS.
\apologizes for the long reply