iwonder wrote:How about switchfoot? Or hillsong? Needtobreathe? Can't leave them out
YES!!!
---
Oh, and Revolution by Starfield is so much better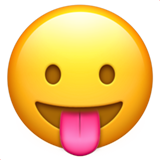 'If you're the smartest person in the room, you're in the wrong room' - Unknown
---
Member

Posts: 106
Joined: February 4th, 2012, 6:46 pm
Division: Grad
State: IN
Location: idk, but my momentum is 0.
Anyone a vocaloid fan? o.o
SciOly alum 2010-2013

It is not the strongest of the species that survives, nor the most intelligent that survives. It is the one that is the most adaptable to change.
-Charles Darwin
---
Member

Posts: 12
Joined: February 8th, 2012, 3:46 pm
Division: C
State: FL
Location: Home, listening to dubstep
2000lby wrote:Anyone a vocaloid fan? o.o
Does Hatsune Miku count
2013 Events: Anatomy B (4) and Disease Detectives B (5)

Yes, the guy in my avatar is me, don't ask.
---
Member

Posts: 2
Joined: March 20th, 2012, 1:21 pm
Division: B
State: IN
Gahh don't feel bad! I tried to make electronic and it was pretty terrible Lol.
FRESHMAN- Northridge High School from N. IN
---
Member

Posts: 2
Joined: March 20th, 2012, 1:21 pm
Division: B
State: IN
I like Rock Mafia, Lady Gaga (Guilty Pleasure), German Music, Italian Music, Skrillex, deadmau5, etc.
FRESHMAN- Northridge High School from N. IN
---
Member

Posts: 42
Joined: April 28th, 2012, 3:12 pm
Division: C
State: TN
I have extremely diverse taste in music. You could name pretty much any genre and there will be at least one artist that I like.

Here are just a few: Imagine Dragons, Linkin Park, Eminem, Lecrae, Jason Aldean, Rhett Walker Band, e-dubble, Skrillex, NEEDTOBREATHE, Coldlay, Mumford and Sons, Skillet
Events: Meteorology, Forestry, Keep the Heat, Shock Value, Mission Possible, Heredity, Anatomy, Metric Mastery

2013 Medals/Ribbons:
Anatomy- 2nd
Forestry- 2nd
Heredity- 6th, 1st
Meteorology- 3rd, 1st
Metrics- 4th
Keep the Heat- 7th, 1st
Shock- 7th

"We're back, Jack!"
---
Exalted Member

Posts: 371
Joined: April 13th, 2009, 7:22 am
Division: Grad
State: PA
Location: Campo
Contact:
I have a very wide taste, and I basically enjoy all music in some form. Eminem, Green Day, Billy Joel, Genesis, Black Eyed Peas, The Killers, Avenged Sevenfold, Mormon Tabernacle choir, Trans-Siberian Orchestra, Linkin Park, Tommy Tutone, marching band stands tunes like "Hey, Baby!" and Apache (Jump On it), the Beatles, LMFAO, West Side Story songs, the Music Man, opera such as La Traviata or Les Miserables, Coldplay, Katy Perry and Lady Gaga it depends on the song, Bruno Mars, Skillet... You get the picture I hope.
East Stroudsburg South and J.T.L Cavs Alumnus
49ers
fan
Mets
fan
You are now free to lose the game.
Ursinus Bearcox 2020
Need a rugger? Look no further.
Disk is lif.
Physics and Astronomy major; Bio, Math minors
Nu Delta Omicron founder.
---
Moderator

Posts: 494
Joined: May 20th, 2011, 8:41 pm
Division: Grad
State: AL
Location: Deep inside a physics book
Contact:
O.o
Your marching band does "Hey Baby"? I thought we were the only ones who did that...along with Pretty Fly.
And hey, another LP fan who's not Asian or female!
---
Staff Emeritus

Posts: 829
Joined: September 11th, 2009, 1:41 pm
Division: Grad
State: PA
Location: 04h 35m 55.239s, +16° 30′ 33.49″
Contact:
Nah, we also play "Hey Baby" at the end of every game if our team wins...and at random times if people randomly break out in song, which does happen. We play a pretty wide variety for stand tunes - from what I remember, we definitely play Don't Stop Believin', We Are Young, and the "Troy" theme, among a bunch of other stuff (thank goodness our band director said "NO" to Call Me Maybe).

As for my personal musical tastes...I listen to quite a bit of classical music, being a classically trained violinist, though it's really more Modern and Romantic (time period, not subject matter) than Classical or Baroque. I also listen to quite a few musicals - my favorites are probably Les Mis and Phantom - as well as groups like VSQ (a string quartet that does covers of pop music), Explosions in the Sky, and TSO.

And as for bands and things, I tend to stick to more traditional guitar/drums/piano/vocals instrumentation, though not always - Linkin Park, Acceptance, Rise Against, Keane, Snow Patrol, Arcade Fire, Anberlin, Switchfoot, Green Day, OneRepublic, Coldplay, The Fray, U2, Journey, The Beatles, The Eagles, Kansas...
Hershey Science Olympiad 2009 - 2014
Volunteer for Michigan SO 2015 - 2018
]\/[
Go Blue!
---
Users browsing this forum: No registered users and 5 guests