Nothing interesting. Just this cruddity.
There's a really weird guy in my gym class who stalks the girls (particularly an aquaintance and I). And he called a bishop a bicep.The sad part? He's in SO.
He's totally perv, too. You should see his victory dances. They are so STUPID.
And at my first elementary school, someone burned the bottom of a slide for whatever reason.
In 3rd grade, the fire alarm went off twice, once for a stupid drill, the second time for no reason whatsoever. And it was my birthday! Not a good present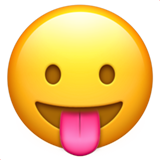 ALL OF THIS IS TRUE!! BUT NONE IS INTERESTING!! Roflology