Member

Posts: 0
Joined: November 19th, 2013, 2:26 pm
Division: B
State: IL
What is urs if u like soccer
---
Member

Posts: 113
Joined: October 24th, 2013, 3:17 am
Division: C
State: NY
Location: between weird and genius
Barcelona for European and Red Bulls for U.S.A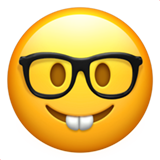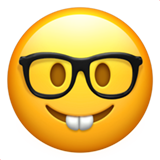 Happy to be here
---
Administrator

Posts: 3070
Joined: January 17th, 2009, 7:32 am
Division: Grad
State: MD
Location: At work trying to be a real adult
Contact:
Philadelphia Union for U.S.A. (Doop!)
Universitario de Deportes for South America
Swansea City for Europe (I have not yet decided my favorite German, Spanish, or Italian teams, so Swansea wins by default. XD)
---
Admin Emeritus

Posts: 1539
Joined: November 18th, 2009, 12:59 pm
Division: Grad
State: IA
Location: Des Moines
Contact:
Give me Sporting KC in the MLS, and for EPL action I'll take Cardiff City.
Olathe North HS, 2011-2013 | National Runner-Up, Sounds of Music (2012)
Never lose the joy of competing in the pursuit of winning
---
AFC Ajax, Houston Dynamo, and Aston Villa. Favorite International team is Belgium.
---
Member

Posts: 60
Joined: October 30th, 2012, 6:31 pm
Division: C
State: CA
Location: MLHS from WCMS
CHELSEA ALL THE WAYYYYYYY AND BAYERNNNNN MUNICH
Livin' the Cali Lyfe (:
CHURCHILL MS
Build Events
---
Member

Posts: 84
Joined: February 19th, 2012, 6:20 pm
Division: C
State: MD
Location: Ms. Lofeetweek's Room, Bethesda Maryland
I have no preference and so will go local. DC united.
Nationals 2013: Meteorology 2nd, Water Quality 7th, Dynamic Planet 28th, Helicopters 41st
Nationals 2014:Hydrogeology 8th, Game On 25th
---
Member

Posts: 0
Joined: November 19th, 2013, 2:26 pm
Division: B
State: IL
For me, its Bayern Munich
---
University of Pennsylvania Class of 2020
Strath Haven High School Class of 2016
2016 States Results:
Invasive Species: 1st
Dynamic Planet: 1st
Disease Detectives: 5th
Anatomy: 6th
Team Place:
4th
---
Member

Posts: 261
Joined: November 14th, 2013, 6:25 pm
Division: Grad
State: NJ
Die roten, or for those who don't know, FC Bayern Munich.

And for those who think I'm band-wagoning just cause they won the treble last year, I've been a fan since 2006.

Anyone have any thoughts on whose winning the World Cup?
---