Member

Posts: 153
Joined: February 12th, 2018, 2:30 pm
Division: C
State: TN
Location: Unfortunately, not the Desert Southwest
Has thanked: 9 times
Been thanked: 5 times
I just realized that there's two of these threads...
---
Member

Posts: 0
Joined: October 3rd, 2019, 9:10 pm
Has thanked: 0
Been thanked: 0
black desert, gta 5, dota 2, the sims mobile (apk file on apknite) and also the PC version.
Last edited by
franrodriguez
on October 23rd, 2019, 9:22 pm, edited 1 time in total.
---
Member

Posts: 89
Joined: October 14th, 2017, 5:44 pm
Division: C
State: NC
Has thanked: 0
Been thanked: 0
So my mouse just broke so I can't play Overwatch anymore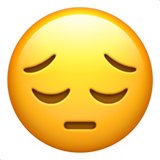 Ok this is epic
Events 2018: Battery Buggy (3rd at Nats), Rollercoaster (18th at Nats), Ping Pong (1st at states)
Events 2019: Codebusters, Ping Pong Parachute (2nd at Regionals OVERALL), Thermodynamics
Events 2020: Sounds of Music, Designer Genes, Ping Pong Parachute
---
Member

Posts: 2
Joined: November 18th, 2019, 1:28 pm
Division: B
State: AL
Has thanked: 0
Been thanked: 0
Battlefield 2 for my PC but I can only play single player everytime I try to install a patch so I can play online It crashes
I also have Star Wars Battlefront 2, MLB 06 The Show, NBA Live 08, Madden 07, and Sims 2 Pets for PS2 and Nintendogs (of course I have a pug
) and Mariocart DS for my Nintendo DS.
---
Member

Posts: 51
Joined: May 9th, 2019, 5:06 am
Division: C
State: PA
Has thanked: 0
Been thanked: 1 time
Contact:
I don't care what any of you have to say. Sobble > Grookey
I also go by Chino.
2017-2018 Events: Herpetology, Ecology
2018-2019 Events: Herpetology, Fossils, Dynamic Planet, Geologic Mapping
2019-2020 Events: Ornithology, Fossils, Protein Modeling
Red Sweatshirt Guy (RSG)
---
Member

Posts: 26
Joined: February 26th, 2018, 6:41 pm
Division: Grad
State: NY
Location: FN30ep
Has thanked: 0
Been thanked: 3 times
I play a lot of video games, and have collected a variety of esoteric SO knowledge from them. They mostly follow my IRL interests, to a degree.
In terms of how much I've played them, but not really in order:
Minecraft, heavily modded. I either play vanilla on a modded server (eg Paper/Spigot, with stuff like Essentials/McMMO), or heavily modded 1.7.10 (Reika's mods, eg. RotaryCraft/ReactorCraft, are still stuck there. They're very fun to play with.)
Kerbal Space Program, also heavily modded. The game takes like 8GB of RAM to load. Very fun. I've tried multiplayer with LMP/DMP but it doesn't really work that well. Also tried RP-0, but it was a little too glitchy for me to properly enjoy, especially with the construction time mod making reverting difficult. Anyone down for an SO KSP multiplayer server?
Elite: Dangerous: There are a great number of Astronomy questions I've answered because of this game. I built an IR head tracker for it, mostly do exploration and pve stuff.
Factorio: Usually lightly modded. Excellent game in terms of design. I like to spend time setting up trains, they're fun.
Oxygen Not Included: Factorio but with more plumbing. I love it.
...plus a bunch of other (mostly indie) games, eg Space Engineers, Subnautica, Starbound...

All of the above games run on Linux, too, which is great. Valve's Proton works wonders.


Recently I've been playing Super Metroid, emulated. It's very impressive for its time.
Kellenberg Div.
C
D (rip States 2020)
Circuit Lab, Chemistry Lab, Code Busters, Detector Building, Machines, Sounds of Music, Fermi Emeritus
93 medals.
Victim of the great CoVID Bamboozle of 2020.
---