Kokonilly wrote:

Kokonilly wrote:

quizbowl wrote:Gah, the worst thing about college is applying.

Kokonilly on YDRC wrote:You know that one time I said I was applying to 14 colleges? Well, now it's 16. Maybe even 17. And two early action schools.

GO SENIOR YEAR

Oh. Wow. This didn't happen.
Hahaha, yeah I remember that. And then you got into stanford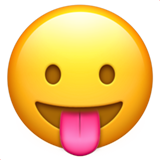 .
My college admissions didn't go as well as I'd hoped, among my 6 target/reach schools I went 1 accepted/3 waitlisted/2 rejected. But hey, 1 is all you need.
So, unless I get off one of my waitlists (and even then I'm not sure I'd switch, would really depend on finances) I will be attending Tufts University this fall. I'm at least starting out as a Chemical Engineering major (I'm phrasing it that way because I think statistically most college grads change their major at least once).
blue cobra wrote:I'm finishing up my junior year hoping to go to WPI for physics, probably with a math minor. I might even get to take some physics classes at RPI next year.
Ah cool, I applied and got into both RPI and WPI. Liked both of them for different things, but they both gave me crap financial packages.